Skip to content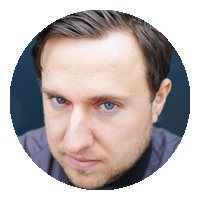 Wild Bunch is an independent European film distribution and production company, listed on the German stock exchange. Wild Bunch was created in 2002 by the former directors and founders of StudioCanal.
Characterized by a varied editorial line, the company offers a choice of constantly renewed and innovative films, from around the world, by investing in local European films, independent American or international films.
Wild Side Video is an independent French video publishing company created in 2002. Its particularity lies in its rich editorial policy, the choice of titles and their quality of editing.
Electronic Arts Inc. (EA) is an American video game company headquartered in Redwood City, California. It is the second-largest gaming company in the Americas and Europe by revenue and market capitalization .
Twice a month, the PIFFF team shares their passion for genre cinema. On the program: the eye of PIFFF (the last films seen by the team), the dossier (5 films dealing with a common theme) and the soundtrack of Cyril, a selection of soundtracks.
A Nanarland Night is a collective trip to the regions of another cinema, with a great deal of extracts, extremely rare 35 mm trailers, Nanarland cuts and especially films, of course.
Offering a selection of previously unshown short and feature-length films, the Paris International Fantastic Film Festival will put the future talent of Fantastic cinema in the spotlight, as well as showing eagerly awaited releases from leading filmmakers of the genre.
Hallucinations Collectives
Hallucinations Collectives, the festival of the other cinema, organized by the association ZoneBis in partnership with Comoedia. Each year, during the Easter weekend, we invite you to discover rare, strange, sometimes disturbing, often forgotten, and in any case always surprising works. In the company of many guests, come and explore an unknown side of the film buff.
Cyril Despontin is the general delegate and co-founder of the Hallucinations Collectives festival which has been taking place since 2008 at the Comoedia cinema in Lyon (France). Since 2011 he has also been at the initiative of the Paris International Fantastic Film Festival (PIFFF) which he organizes with the magazine Mad Movies, the European leader in the fantastic press. Since 2015, it has co-organized the Nanarland Night (historically located at the Cinémathèque Française) with the Nanarland.com site in the largest cinema in Europe, Le Grand Rex. He created the association and the ZoneBis site which hosts an internet forum for discussions between moviegoers. He is one of the members of PIFFFcast, a bi-monthly audio talk show dedicated to genre cinema. Finally he worked, in a past life, with the leader of the video game Electronic Arts and currently works for the company Wild Bunch. It should be noted that he likes ducks.